Acoustic Live at Lila B.
Lila B. is more than a bar and lounge.
Lila B. offers live music and community events. Every Tuesday through Friday we present Acoustic Live, a year-round series where local artists perform live music on our beautiful patio (when weather permits) or inside our lounge. Music plays from 5:30pm-8:30pm Tuesday through Friday. Join us early, Tuesday through Friday, for our
Happy Hour
Specials from 4:00pm to 6:30pm. Lila B. is open for people of all ages to enjoy the music and food. Please note: every person that orders an alcoholic beverage will be carded. Be sure to LIKE us on
Facebook
and follow us on
Twitter
.
October
October Live Music Series
October 15 & 16: Eric Friedman
5:30 – 8:30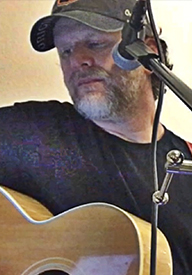 Acoustic Live at Lila B is pleased to present
Eric Friedman
. Growing up in Colorado Eric had the great pleasure of seeing so many amazing concerts at so many amazing places. Live music has always been Eric's thing since his early teens and he never went to a show without dreaming that someday it could be him up there playing. Going to school in Boulder at CU, he had some extra time to learn guitar and picked it up really quickly. Eric still has the same longing to play and share music in front of small crowds of friends and family. While he does play some original material, Eric mostly plays great patio/deck/bar music with serious Colorado roots!
October 17 & 18: Pete Money
5:30 – 8:30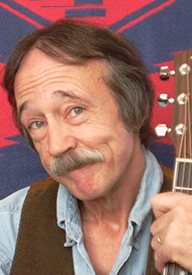 Acoustic Live at Lila B is pleased to present
Pete Money
. "First time I heard the Beatles as a kid, I was hooked." Pete's musical journey has included commercial work at recording studios and touring with rock bands before settling into solo work playing guitar and piano in venues from Boston to San Francisco. Combining strong vocals with an intimate playing style, Pete covers classics from James Taylor, Tom Petty, Paul Simon, Eagles, Beatles and more with unique versions of the original. "I respect the original, but try to make a song my own – playing with structure, changing chords, adding lyrics, etc. I love creating 'musical gumbo' – blending two songs together with similar progressions and styles." Come out to enjoy hearing original interpretations of your favorite songs.
Tuesday, October 22: Jack Hadley
5:30 – 8:30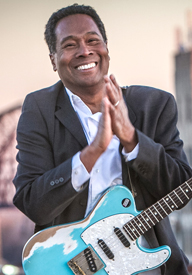 Acoustic Live at Lila B is pleased to present
Jack Hadley
. Jack learned to play music by ear, playing music by everyone from Hendrix to Dylan. In 2005, Jack started The Jack Hadley Band, focusing on writing and performing his original blues-based material. He also played lead guitar for Otis Taylor, performing at festivals and shows all over the U.S., Canada and the United Kingdom. He appears on Otis Taylor's 2007 Telarc release "Definition Of A Circle" and recorded two songs with keyboard wizard Steve McQuarry. He opened before the screening of the "The Wrecking Crew", a documentary about the LA studio musicians behind such hits as "Be My Baby", "California Dreaming", "You've Lost That Loving Feeling" and many more.
Wednesday, October 23: James Hurtado
5:30 – 8:30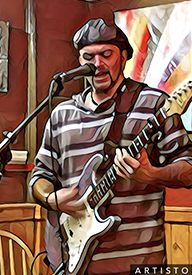 Acoustic Live at Lila B is pleased to present James Hurtado. James Hurtado has been playing professionally for 20 years and has shared the stage with Daniel Valdez and has also performed at the Winter Park Music Festival as well as the Taste of Colorado with local Denver group Jazz del Barrio. He started playing Jimi Hendrix, Stevie Ray Vaughn, Jimmy Page and Eddie Van Halen's styles and later started mixing his own rock and Funk influences with Latin and Reggae. He has been influenced by Stevie Wonder, Led Zeppelin, Santana, Sublime, Prince, and Bob Marley just to name a few. James also loves hip-hop and throws a little bit of that flavor into the music from time to time as well.
October 24 & 25: Sky Choice
5:30 – 8:30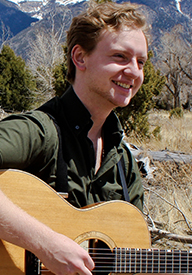 Acoustic Live at Lila B is pleased to present
Sky Choice
. Sky Choice is a contemporary singer/songwriter with roots in Folk, Pop, Rock, and Blues. The multi-instrumentalist has performed on several tours, including a year-long expedition across the United States and Canada. With its humor, imagery, and lyrical complexity, Choice's songwriting challenges modern music's failings in depth and authenticity. Acoustic By Choice as a solo musician and the front man of The Sky Choice Band, Choice enjoys the variety of arrangements each song can yield. An EP and two albums down, Sky Choice looks forward to many more recordings, shows, and tours as his musical career unfolds.
Tuesday, October 29: Kelly Augustine
5:30 – 8:30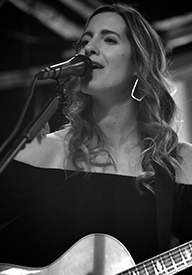 Acoustic Live at Lila B is pleased to present
Kelly Augustine
. Kelly is a Denver-based Americana/folk singer-songwriter. She quit her job to pursue one simple goal – write songs that spoke to people. She succeeded in doing just that with the release of her debut album, Light in the Lowlands, in April 2019. The album explores stories of darkness & salvation through poetic lyrics and an authentic command of multiple Americana musical idioms. Kelly's emotive lyrics and penchant for a variety of Americana songwriter traditions have earned her a bevy of accolades & awards. Her songs have been premiered by multiple outlets including The Bluegrass Situation and Cowboys & Indians Magazine, and her full album was an album pick for No Depression's "Now Hear This".
Wednesday, October 30: Warren Floyd
5:30 – 8:30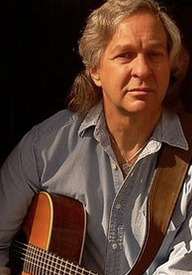 Acoustic Live at Lila B is pleased to present
Warren Floyd
. Warren covers rock and roll, folk rock and country from the '50's, '60's, '70's, 80's and '90's. His original songs grace us with a much needed reminder of the humanity and grandness of everyday life and have been featured on John McEuen's Acoustic Traveller show on XM Satellite Radio. His stories, from watching Frankenstein on the late movie with Jimmy Buffett, coloring with Dolly Parton and hanging out with Richie Havens, to exchanging letters with Doors' singer/lyricist Jim Morrison and touring with The Nitty Gritty Dirt Band are as entertaining as the songs they inspired and prompted Mare Lennon to quip "Warren is the Forrest Gump of Folk!"
Thursday, October 31: TBA
5:30 – 8:30
To be announced. Please stay tuned.
Want to Perform?
Contact us for details, we'd love to talk with you.