Acoustic Live at Lila B.
Lila B. is more than a bar and lounge.
Lila B. offers live music and community events. Every Tuesday through Friday we present Acoustic Live, a year-round series where local artists perform live music on our beautiful patio (when weather permits) or inside our lounge. Music plays from 5:30pm-8:30pm Tuesday through Friday. Join us early, Tuesday through Friday, for our
Happy Hour
Specials from 4:00pm to 6:30pm. Lila B. is open for people of all ages to enjoy the music and food. Please note: every person that orders an alcoholic beverage will be carded. Be sure to LIKE us on
Facebook
and follow us on
Twitter
.
September
September Live Music Series
Wednesday, September 18: CLOSED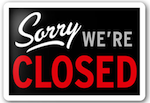 Lila B Lounge will be closed for a private event. Sorry for the inconvenience.
Thursday, September 19: Shane McCormick
5:30 – 8:30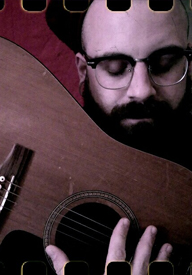 Acoustic Live at Lila B is pleased to present
Shane McCormick
. Shane has been playing music in the Denver area for several years. He has been involved in numerous musical projects and has played many acoustic solo shows. He enjoys playing mellow covers and subtle originals. Whether Shane is playing an old favorite or a lesser-known newer song, he always puts his personal touch on each song. Expect to hear wide range of songs and styles by artists including The Beatles, Neil Diamond, the Arcade Fire and Radiohead. Shane's goal is to build a community of musicians/artists that can encourage others to express their passion in a positive & socially uplifting way.
Friday, September 20: Kevin Jones
5:30 – 8:30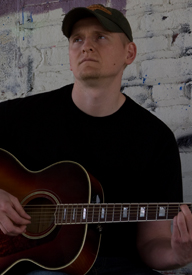 Acoustic Live at Lila B is pleased to present
Kevin Jones
. Kevin has been performing live for over 20 years. He is acoustic guitar driven and likes to take requests. Kevin covers lots of 90's music, Oldies, Country, and has tons of original songs. You can expect a couple acoustic guitars with some chill solos. Come for a fun time and enjoy some cool songs with your friends.
Tuesday, September 24: Dale & Waylon
5:30 – 8:30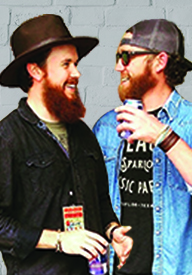 Acoustic Live at Lila B is pleased to present
Dale & Waylon
. Dale & Waylon are the combination of Jake Waylon Lehman and Ryan Dale Davenport. Lifelong friends, at times roommates, extended family, and co-writers. These two have gone through a few different iterations in their musical journey. Green Whiskey & The Rocket Pig, The Chuck Brothers, Green Whiskey (shorter is better), Jake & Ryan, and now here. Always focused on dynamics and harmony, Dale & Waylon provide an intimate show with songs that were "lived in" and "lived through". Two guitars, a mandolin, a harmonica, and a stray tambourine, provide the soundtrack to a Dale & Waylon show.
Wednesday, September 25: Dave Miller
5:30 – 8:30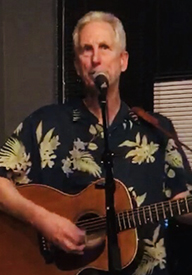 Acoustic Live at Lila B is pleased to present
Dave Miller. Dave is an acoustic singer/songwriter who enjoys playing the musical styles of classic rock, folk, country, and original songs. He has played and is currently performing at various venues in the Denver area for the past 10 years. As an A-320 Captain at United Airlines, Dave has the opportunity to travel and hear lots of diverse musical stylings. Coupling this with his musical history, he likes to interpret the great hits of rock/pop music into his own style while staying true to the spirit of the song, as well as writing his own compositions to include in his set lists. James Taylor, Eagles, Creedence, Beatles, Eric Clapton, Neil Young, and John Denver are among his extensive repertoire.
September 26 & 27: Bill Taylor
5:30 – 8:30
Acoustic Live at Lila B is pleased to present
Bill Taylor
. Bill Taylor is a Colorado musician performing live music for more than 10 years. Bill is an acoustic guitarist, harmonica player, and vocalist performing more than 500 cover songs and 50 originals. Taylor's music is eclectic and diverse covering songs from the 50s, 60s, 70s, 80s, 90s, 00s, and current music. With such a wide variety of songs you will enjoy hearing Bill play one of your favorites from the past or present. Expect quality entertainment!
Want to Perform?
Contact us for details, we'd love to talk with you.