Acoustic Live at Lila B.
Lila B. is more than a bar and lounge.
Lila B. offers live music and community events. Every Tuesday through Friday we present Acoustic Live, a year-round series where local artists perform live music on our beautiful patio (when weather permits) or inside our lounge. Music plays from 5:30pm-8:30pm Tuesday through Friday. Join us early, Tuesday through Friday, for our
Happy Hour
Specials from 4:00pm to 6:30pm. Lila B. is open for people of all ages to enjoy the music and food. Please note: every person that orders an alcoholic beverage will be carded. Be sure to LIKE us on
Facebook
and follow us on
Twitter
.
June
June Live Music Series
Wednesday, June 19: Chris Dismuke
5:30 – 8:30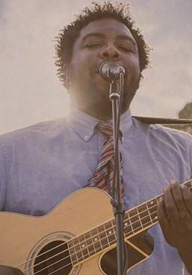 Acoustic Live at Lila B is pleased to present
Chris Dismuke
. Christopher Dismuke is a Denver-based singer and bass player who transforms familiar pop songs into his unique soulful acoustic style, as well as writing and performing a number of original songs. Chris got his start playing at open mics in Denver, something he still enjoys doing. In addition, he now plays at music venues nationwide, including the South by Southwest music festival in Austin, TX, in 2015, and is also a regular at many local bars and restaurants such as Illegal Pete's and Gold Spot Brewing. While he occasionally performs with the three-man band Chrisdanmo, he is more often known as a solo artist.
Thursday, June 20: Shane McCormick
5:30 – 8:30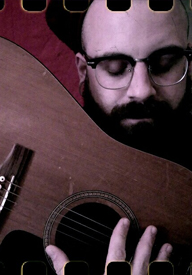 Acoustic Live at Lila B is pleased to present
Shane McCormick
. Shane has been playing music in the Denver area for several years. He has been involved in numerous musical projects and has played many acoustic solo shows. He enjoys playing mellow covers and subtle originals. Whether Shane is playing an old favorite or a lesser-known newer song, he always puts his personal touch on each song. Expect to hear wide range of songs and styles by artists including The Beatles, Neil Diamond, the Arcade Fire and Radiohead. Shane's goal is to build a community of musicians/artists that can encourage others to express their passion in a positive & socially uplifting way.
Friday, June 21: René Moffatt
5:30 – 8:30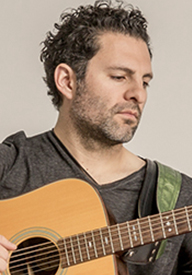 Acoustic Live at Lila B is pleased to present
René Moffatt
. René is a Denver-based singer-songwriter whose infatuation with writing timeless melodies has gotten him into deep trouble with all his muses. After years of honing his craft in Washington, D.C. and Dallas, TX, this forever burgeoning songster has settled into the foothills of the Front Range. René's discography was included into Denver Public Library's local music project, Volume. Active in the local music scene René has played at numerous venues around town. He was a recent featured performer in Swallow Hill's Best of Open Stage. A lifelong supporter of local music, René co-founded a local music initiative while living in Washington, D.C. and serves on the Denver Arts & Venues' Music Advisory Panel.
June 25 & 26: Pete Money
5:30 – 8:30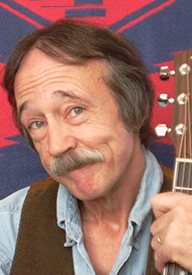 Acoustic Live at Lila B is pleased to present
Pete Money
. "First time I heard the Beatles as a kid, I was hooked." Pete's musical journey has included commercial work at recording studios and touring with rock bands before settling into solo work playing guitar and piano in venues from Boston to San Francisco. Combining strong vocals with an intimate playing style, Pete covers classics from James Taylor, Tom Petty, Paul Simon, Eagles, Beatles and more with unique versions of the original. "I respect the original, but try to make a song my own – playing with structure, changing chords, adding lyrics, etc. I love creating 'musical gumbo' – blending two songs together with similar progressions and styles." Come out to enjoy hearing original interpretations of your favorite songs.
June 27 & 28: Brittany Devens
5:30 – 8:30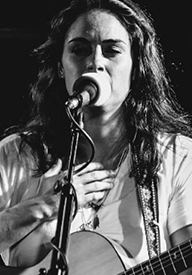 Acoustic Live at Lila B is pleased to present
Brittany Devens
. Brittany Devens writes songs of hope and heartbreak. This Fort Collins, Colorado native brings her passion to the stage through strong, emotional vocals complemented by her unique guitar style. Reminiscent of a bebop-era jazz approach to melody, Brittany's rich vocals and memorable tunes are a real standout in a sea of singer-songwriters.
Want to Perform?
Contact us for details, we'd love to talk with you.