Acoustic Live at Lila B.
Lila B. is more than a bar and lounge.
Lila B. offers live music and community events.
Every Tuesday through Saturday we present Acoustic Live, a year-round series where local artists preform live music on our beautiful patio (when weather permits) or inside our lounge. Music plays from 5:30pm-8:30pm Tuesday through Thursday and 7:30pm-10:30pm on Friday & Saturday nights. Join us early, Tuesday through Friday, for our
Happy Hour
Specials from 4:00pm to 6:30pm. Lila B. is open for people of all ages to enjoy the music and food. Please note: every person that orders an alcoholic beverage will be carded.
Be sure to LIKE us on
Facebook
and follow us on
Twitter
.
July
August
July Live Music Series
July 20 & 21: David Henning
7:30 – 10:30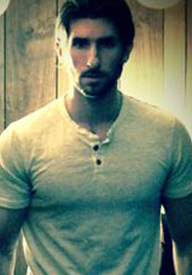 Acoustic Live at Lila B is pleased to present
David Henning
. David Henning is a singer/songwriter who started his journey playing music for his church in Pennsylvania. He began focusing on songwriting in 2014 and has most recently entered the country music world where he could soon be a familiar name amongst local music lovers. With growing accomplishments, including recognition from COMBO (Colorado Music Business Organization), David is adding a five track EP to his downloadable music collection.
July 24 & 25: The Wallens
5:30 – 8:30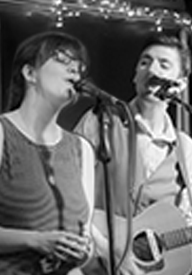 Acoustic Live at Lila B is pleased to present
The Wallens
. As a married couple and duo The Wallens have brought their close-knit harmony vocals and storytelling to Australia, Europe, and across the US. Originally hailing from Kentucky, Molly Nimmo is a classically-trained vocalist and percussionist with experience in opera and bluegrass alike. Hoosier guitarist/vocalist Brian Keith Wallen won 2nd place in the 2015 International Blues Challenge and was also named "Artist of the Year" by the Starr-Gennett Foundation. Their combined influences range from acoustic favorites like the Civil Wars and Nickel Creek to the guitar-driven blues of John Mayer. Whether at a house concert, festival, or brewpub, their foot-stomping energy brings a fresh dimension to roots music.
Thursday, July 26: Zak Sloan
5:30 – 8:30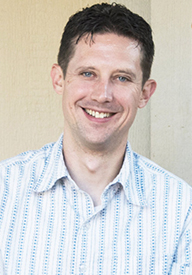 Acoustic Live at Lila B is pleased to present
Zak Sloan
. A singer/storyteller Zak steals the vibe of Petty and combines it with modern pop sensibility to create jangly pop/rock that is modern but never stripped of its classic rock roots. Sloan's music sounds like the Boss taught Matchbox Twenty how to fight. He started his career as a 4th grade teacher, then a lawyer for abused children. Now Zak is making music and helping others make their music. He is a performer, producer, & writer.
June 27 & 28: Pete Money
7:30 – 10:30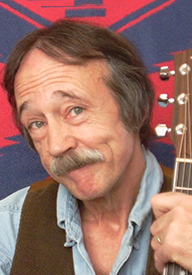 Acoustic Live at Lila B is pleased to present
Pete Money
. "First time I heard the Beatles as a kid, I was hooked." Pete's musical journey has included commercial work at recording studios and touring with rock bands before settling into solo work playing guitar and piano in venues from Boston to San Francisco. Combining strong vocals with an intimate playing style, Pete covers classics from James Taylor, Tom Petty, Paul Simon, Eagles, Beatles and more with unique versions of the original. "I respect the original, but try to make a song my own – playing with structure, changing chords, adding lyrics, etc. I love creating 'musical gumbo' – blending two songs together with similar progressions and styles." Come out to enjoy hearing original interpretations of your favorite songs.
Tuesday, July 31: Denny Driscoll
5:30 – 8:30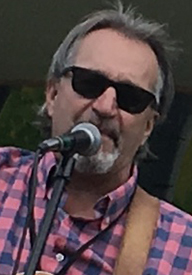 Acoustic Live at Lila B is pleased to present
Denny Driscoll
. Denny Driscoll is a Longmont favorite who performs with pleasant energy and humor, delivering Tasteful Acoustic Music to audiences of all ages and tastes. With over 300 crowd-pleasing covers and thoughtful original songs that make you wonder, Denny provides a session that is sure to get you tapping your feet and wanting more. Catch Denny Solo, with friends, or with 'Herein the Cellar' at a local venue near you.
Want to Perform?
Contact us for details, we'd love to talk with you.