Acoustic Live at Lila B.
Lila B. is more than a bar and lounge.
Lila B. offers live music and community events. Every Tuesday through Saturday we present Acoustic Live, a year-round series where local artists preform live music on our beautiful patio (when weather permits) or inside our lounge. Music plays from 5:30pm-8:30pm Tuesday through Saturday. Join us early, Tuesday through Friday, for our
Happy Hour
Specials from 4:00pm to 6:30pm. Lila B. is open for people of all ages to enjoy the music and food. Please note: every person that orders an alcoholic beverage will be carded. Be sure to LIKE us on
Facebook
and follow us on
Twitter
.
May
June
May Live Music Series
May 22 & 23: Chris Koltak
5:30 – 8:30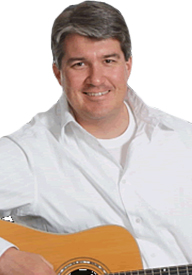 Acoustic Live at Lila B is pleased to present
Chris Koltak
. Chris Koltak is a solo acoustic artist who has been playing crowd-pleasing classic-rock favorites professionally for the past twelve years. Along with playing all over the Front Range and many of Colorado's best ski resorts, he has performed in venues across the country from casinos on the Las Vegas Strip to the beaches of the Gulf Coast and everywhere in between. From The Beatles to Jimmy Buffett to Pearl Jam, Chris' eclectic song selection will be sure to have you singing along, tapping your toes and slamming back another cocktail!
May 24 & 25: Joseph Teichman
5:30 – 8:30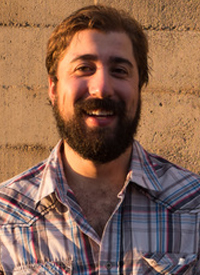 Acoustic Live at Lila B is pleased to present
Joseph Teichman
. Joseph is a relatively unheard of singer/songwriter that is changing that description fast. He has been playing all over Texas, New Mexico, Oklahoma and Colorado. Joe has been opening for various artists across the country including Walt Wilkins, Josh Grider, Max Stalling, Thieving Birds, Roger Creager and others, while making a name for his own music. He became a staple in the Bryan/College Station music scene while attending Texas A&M. His debut album was released in November 2014, and has helped him spread his music. He is a songwriter who knows how to be patient with a song and tries to relate on any level.
Saturday, May 26: Brandon Henderson
5:30 – 8:30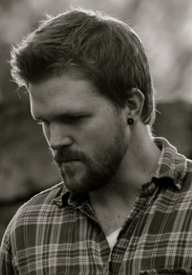 Acoustic Live at Lila B is pleased to present
Brandon Henderson
. Brandon Henderson is a singer/songwriter based in Denver, who has been developing his craft and leaving lasting impressions on the hearts and minds of his listeners. His passion for songwriting has led him to create over 100 original songs. His most recent album, Embers, is his most complete work to date. From intimate acoustic tracks to soaring anthems, it offers a spectrum of sounds that take you on a journey, drawing pictures and telling of places along the way. If you like music that lifts you up and follows you on your own journey, then consider Brandon Henderson, one of Colorado's best young talents.
Tuesday, May 29: Sam Burns
5:30 – 8:30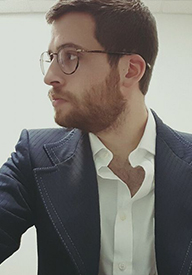 Acoustic Live at Lila B is pleased to present
Sam Burns
. Sam is an awe-inspiring lyricist and classical guitar player who is largely influenced by Folk/Americana Artists of the 60's. He recently uprooted from Austin, TX to Fort Collins, CO in hopes to expand his songwriting craft as well as pursue a Masters Degree in Classical Guitar. His music is said to be reminiscent of such artists as: John Lennon, Carole King, Paul Simon, and the more modern Milk Carton Kids. Sam has had years of performance experience around the country including being the support act for the Los Lonely Boys in 2015 which took him to venues such as the City Winery in New York City. He just released his debut LP Songs & Sad Melodies April 2018 and has plans to record his next album in the summer of 2018.
May 30 & 31: David Booker
5:30 – 8:30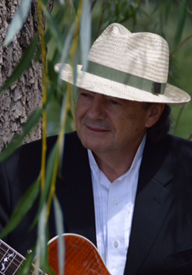 Acoustic Live at Lila B is pleased to present
David Booker
. David is a three time "Best of Westword" winner, he specializes in Americana; If you are a fan of the Grateful Dead and Johnny Cash he's right up your street, you might recognize material by Little Feat, Bob Dylan, The Band, Van Morrison Ben Harper, Tom Waits and a host of other cool faves of Daves during a Booker set. David always includes a few of his own tunes and his most recent album is a compilation CD of tunes taken from about four of his earlier CD's. It is titled "Hobos and Mojos". A new release of fresh material is in the works. Time to catch him while you can!
Want to Perform?
Contact us for details, we'd love to talk with you.