Acoustic Live at Lila B.
Lila B. is more than a bar and lounge.
Lila B. offers live music and community events. Every Tuesday through Friday we present Acoustic Live, a year-round series where local artists preform live music on our beautiful patio (when weather permits) or inside our lounge from 5:30pm-8:30pm. Music also plays on Saturday nights from 7:30pm-10:30pm for the Summer months (June, July, August). Join us early, Tuesday through Friday, for our
Happy Hour
Specials from 4:00pm-6:30pm.
Although Lila B. is a bar and lounge it is open for people of all ages to enjoy the music and food. However, every person that orders an alcoholic beverage will be carded. Be sure to LIKE us on
Facebook
and follow us on
Twitter
for more.
June
July
August
June Live Music Series
Tuesday, June 30: John Bunzli
5:30 – 8:30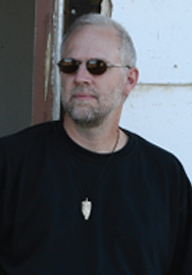 Acoustic Live at Lila B is pleased to present
John Bunzli
. Ever since he can remember, John has been surrounded by music. John studied music at the University of Colorado Denver. Although professionally trained, his approach to music has always been an intuitive, emotional one, "I've always gotten more from just listening to and really experiencing music than from analyzing it". After playing in several bands in the Boulder/Denver area, John decided it was time to strike out on his own. The result is his stunning debut CD "The Well".
Want to Perform?
Contact us for details, we'd love to talk with you.