Acoustic Live at Lila B.
Lila B. is more than a bar and lounge.
Lila B. offers live music and community events. Every Tuesday through Saturday we present Acoustic Live, a year-round series where local artists preform live music on our beautiful patio (when weather permits) or inside our lounge. Music plays from 5:30pm-8:30pm Tuesday through Saturday. Join us early, Tuesday through Friday, for our
Happy Hour
Specials from 4:00pm to 6:30pm. Lila B. is open for people of all ages to enjoy the music and food. Please note: every person that orders an alcoholic beverage will be carded. Be sure to LIKE us on
Facebook
and follow us on
Twitter
.
December
January
December Live Music Series
December 12 & 13: Tim Stiles
5:30 – 8:30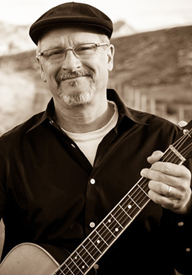 Acoustic Live at Lila B is pleased to present
Tim Stiles
. Born in 1953, Tim grew up a true child of the sixties amid one of the most tumultuous times of our century. The songs and ballads of this era are what he loves to play and bring back to folks' minds and hearts, sparking all the great memories of these back roads of life. For many years, Tim played as a solo troubadour at venues all across the country. Recently he joined efforts with local Denver musician Roger Hughes to make the band "Vintage Highway". Tim writes a lot of his own material that is played at gigs and makes up two CDs released by Vintage Highway.
Thursday, December 14: Jessica Eppler
5:30 – 8:30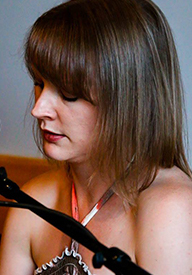 Acoustic Live at Lila B is pleased to present
Jessica Eppler
. Jessica Eppler creates a mix of darkly poetic, R&B inspired rock. Her piano driven sound has a smooth and seductive sound that generates a truly unique experience. Jessica and her husband Andy form the all-original West Texas Soul duo, The Prairie Scholars. They put out their first album, "Strangers in the Modern Era" in 2010 and followed it up with "Live Wires". They released their third album, "The Wasteland Ramble", in 2012. In 2013, they released both "Live Wires II" and "Wasted Tracks", a sister collection to their 2012 album. Jessica has continued her solo work by releasing, "Still No Empty Sky", "Planted in the Wind", and a solo piano album, "Dust Storm Dance".
December 15 & 16: Bill Taylor
5:30 – 8:30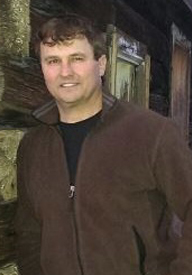 Acoustic Live at Lila B is pleased to present
Bill Taylor
. Bill Taylor is a Colorado musician performing live music for more than 10 years. Bill is an acoustic guitarist, harmonica player, and vocalist performing more than 500 cover songs and 50 originals. Taylor's music is eclectic and diverse covering songs from the 50s, 60s, 70s, 80s, 90s, 00s, and current music. With such a wide variety of songs you will enjoy hearing Bill play one of your favorites from the past or present. Expect quality entertainment!
Tuesday, December 19: Shane McCormick
5:30 – 8:30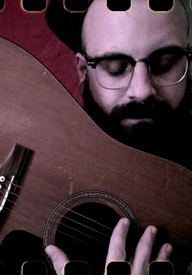 Acoustic Live at Lila B is pleased to present
Shane McCormick
. Shane has been playing music in the Denver area for several years. He has been involved in numerous musical projects and has played many acoustic solo shows. He enjoys playing mellow covers and subtle originals. Whether Shane is playing an old favorite or a lesser-known newer song, he always puts his personal touch on each song. Expect to hear wide range of songs and styles by artists including The Beatles, Neil Diamond, the Arcade Fire and Radiohead. Shane's goal is to build a community of musicians/artists that can encourage others to express their passion in a positive & socially uplifting way.
Wednesday, December 20: Chris Dismuke
5:30 – 8:30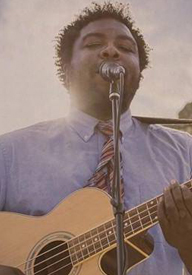 Acoustic Live at Lila B is pleased to present
Chris Dismuke
. Christopher Dismuke is a Denver-based singer and bass player who transforms familiar pop songs into his unique soulful acoustic style, as well as writing and performing a number of original songs. Chris got his start playing at open mics in Denver, something he still enjoys doing. In addition, he now plays at music venues nationwide, including the South by Southwest music festival in Austin, TX, in 2015, and is also a regular at many local bars and restaurants such as Illegal Pete's and Gold Spot Brewing. While he occasionally performs with the three-man band Chrisdanmo, he is more often known as a solo artist.
December 21 & 22: Danny Shafer
5:30 – 8:30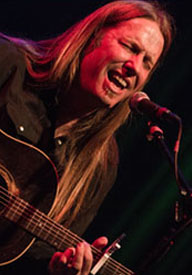 Acoustic Live at Lila B is pleased to present
Danny Shafer
. With over 200 shows a year, Danny brings his acclaimed songwriting and fingerstyle guitar to every setting. Both in a solo show or full Americana band, The 21st Century Shafer has brought his music and audience to esteemed venues such as The Rocky Mountain Folks Festival, The Boulder Theater, The Fox Theatre, Swallow Hill and many more festivals, colleges, clubs all over the country. In the Spring of 2013, Tolstar – Goathouse Records released Danny Shafers new recording titled
Wherever You Are
. The Marquee Magazine writes, "Rarely has one singer songwriter caused such a stir."
Saturday, December 23: No Music
Lila B. Lounge is still open from 4pm until close.
Please join us for Acoustic Live another night.
December 26 & 27: Chris Koltak
5:30 – 8:30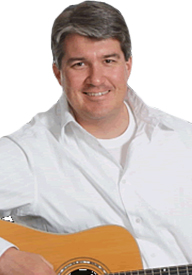 Acoustic Live at Lila B is pleased to present
Chris Koltak
. Chris Koltak is a solo acoustic artist who has been playing crowd-pleasing classic-rock favorites professionally for the past twelve years. Along with playing all over the Front Range and many of Colorado's best ski resorts, he has performed in venues across the country from casinos on the Las Vegas Strip to the beaches of the Gulf Coast and everywhere in between. From The Beatles to Jimmy Buffett to Pearl Jam, Chris' eclectic song selection will be sure to have you singing along, tapping your toes and slamming back another cocktail!
Thursday, December 28: Dave Connelly
5:30 – 8:30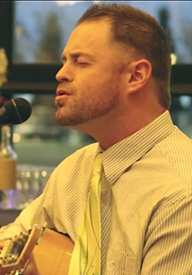 Acoustic Live at Lila B is pleased to present
Dave Connelly
. Recognized in 2013 as Solo Artist Finalist of the year, Dave Connelly is a talented musician that delivers a rare, genuine, full sound and entertainment experience. Because of the uniqueness of his performance, Dave can engage a wide range of audiences more than most entertainers. Dave's high-quality sound combined with utmost professionalism on and off the stage makes him an ideal entertainer. His natural ability to relax on stage, deliver an amazing show, and engage every crowd, offers audiences the addicting, sought-after, quality entertainment they want and deserve.
December 29 & 30: Brandon Henderson
5:30 – 8:30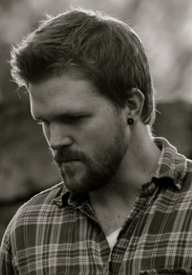 Acoustic Live at Lila B is pleased to present
Brandon Henderson
. Brandon Henderson is a singer/songwriter based in Denver, who has been developing his craft and leaving lasting impressions on the hearts and minds of his listeners. His passion for songwriting has led him to create over 100 original songs. His most recent album, Embers, is his most complete work to date. From intimate acoustic tracks to soaring anthems, it offers a spectrum of sounds that take you on a journey, drawing pictures and telling of places along the way. If you like music that lifts you up and follows you on your own journey, then consider Brandon Henderson, one of Colorado's best young talents.

Want to Perform?
Contact us for details, we'd love to talk with you.