Acoustic Live at Lila B.
Lila B. is more than a bar and lounge.
Lila B. offers live music and community events. Every Tuesday through Saturday we present Acoustic Live, a year-round series where local artists preform live music on our beautiful patio (when weather permits) or inside our lounge from 5:30pm-8:30pm every Tuesday through Saturday. Join us early, Tuesday through Friday, for our
Happy Hour
Specials from 4:00pm-6:30pm.
Although Lila B. is a bar and lounge it is open for people of all ages to enjoy the music and food. However, every person that orders an alcoholic beverage will be carded. Be sure to LIKE us on
Facebook
and follow us on
Twitter
for more.
October
November
December
October Live Music Series
October 6 & 7: Joel Tromburg
5:30 – 8:30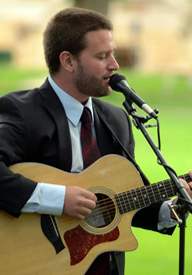 Acoustic Live at Lila B is pleased to present
Joel Tromburg
. Joel has been playing the guitar since he was 13 and began writing songs when he was 16. He was lucky enough to be embraced in an extremely gifted musical family. His older brother Vaughn Tromburg and father Phil Jensen have both made their names known throughout the Denver Music scene. Joel has taken the stage at many venues in the Denver Metro area, Fort Collins and Boulder. He has shared the stage with other great local artists such as Kinetix, Kathryn Ostenberg, The Heyday, Bobby Doran, Baji, Dave Preston and of course family members Phil Jensen and Vaughn Tromburg.
October 8 & 9: Alex Maryol
5:30 – 8:30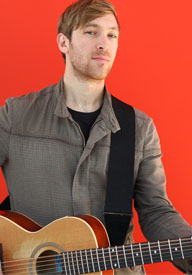 Acoustic Live at Lila B is pleased to present
Alex Maryol
. The son of Greek-American restaurateurs, Alex Maryol grew up in Santa Fe New Mexico and was raised on the music of Chuck Berry, Fats Domino and Elvis Presley. He began songwriting during his teenage years while performing at smoky bars and coffee shops in downtown Santa Fe. While primarily influenced by blues greats such as Lightning Hopkins and Buddy Guy, Alex maintained a love for all musical genres from classical to grunge. Maryol has been the opening musical act for Etta James, Bo Diddley, Ani DiFranco, Michael Franti, Leon Russell, and G. Love and Special Sauce.
Saturday, October 10: T Strickland
5:30 – 8:30
Acoustic Live at Lila B is pleased to present
T Strickland
. From the small town of Washington, North Carolina to college in Chapel Hill, Strickland developed a musical style with roots in folk, blending rock, blues, and alternative influences. Her voice has been described as a cross between Melissa Etheridge and Amy Ray of the Indigo Girls, with a little Bonnie Raitt sprinkled on top. The ability to sing from the soul has allowed T Strickland the rare honor of taking a turn at guest vocals in the Chicago blues circuit. T Strickland continues to write, sing, and play whenever possible, working on her next album. Her first album is available on iTunes.
Tuesday, October 13: Miles Wide
5:30 – 8:30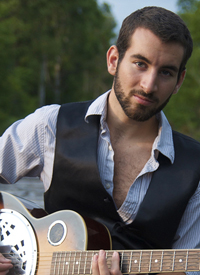 Acoustic Live at Lila B is pleased to present
Miles Wide
. Miles Wide is an acoustic act based in Denver, CO with appearances at notable venues. With over 100 performances in 25 cities throughout the United States, frontman Kyle Donovan has received critical acclaim touring across the nation for his "clear, tonally perfect vocals." The singer-songwriter has appeared live in-studio on radio stations nationwide. Miles Wide debut album, "Moon Howls," was released May 29, 2014, and a brand new EP is set for release in early 2016.
Wednesday, October 14: David Booker
5:30 – 8:30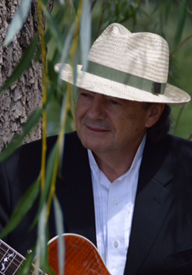 Acoustic Live at Lila B is pleased to present
David Booker
. Mr. David Booker is the real deal! He sings many genres including Country Blues, Americana, and Swingtet. David, formerly from London, first started to get involved with the music scene in the 1970s. After all these years he is still playing music full time. David went through the whole pub rock thing in London. His activities included playing in folk-rock band "Eclection," putting out two singles on "Polydor" with a band called "Swampfox", getting an album deal with Limey on RCA, working with TS Tony McPhee as his bass player, auditioning for "Badfinger" and Manfred Mann's Earthband. Check out Booker's newest release "Leadbelly" Single.
Thursday, October 15:   CLOSED
Lila B Lounge will be closed tonight for a private event.
Please join us another night.
October 16 & 17: Bobby Doran
5:30 – 8:30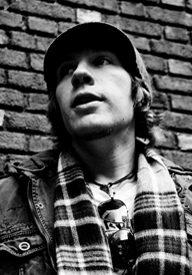 Acoustic Live at Lila B is pleased to present
Bobby Doran
. With an acoustic guitar, microphone and a few effect pedals, Bobby Doran puts his own twist on the solo, singer-songwriter genre, incorporating live looping into his performances. Bobby adds drumbeats, bass lines, and guitar solos with some fancy footwork to make one guitar sound like a full band. His unique sound, topped with soulful vocals, deliver ear-catching, original music derived from 21st century folk, soul, and 90's alternative music.
October 20 – 23: Antonio Lopez
5:30 – 8:30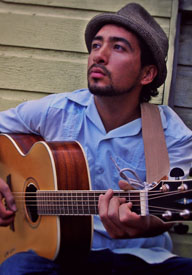 Acoustic Live at Lila B is pleased to present
Antonio Lopez
. Antonio Lopez is a new artist to watch on the Colorado music scene. Antonio is currently working on his sophomore project Cloud 9000. The Project consists of three EP's, each being recorded in a different locale with a different producer and set of musicians- Alamosa, CO (where he grew up), Minneapolis, MN (where he recorded his debut album), and on the Front Range (where he now resides). Antonio Lopez's emerging career is starting to take flight. His tune "Simple Life" is the theme song for the Morning show on KRZA radio. He has opened for Sarah Siskind who has written songs recorded by Grammy winners Bon Iver and Allison Krauss.
Saturday, October 24: Erik Gilbertson
5:30 – 8:30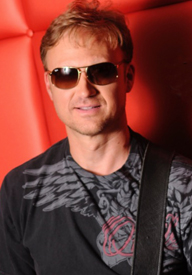 Acoustic Live at Lila B is pleased to present
Erik Gilbertson
. Erik fronted a local rock band at the age of 15 and performed at high school dances, pep assemblies and battle of the bands. At the age of 26 Erik quit the band and moved to the UK for 10 years. Erik indulged in British Rock and played solo in numerous clubs around London and Southern England. With a guitar in hand, Erik shared his performance with the world in the year 2000, playing in South Africa, Zimbabwe, Botswana, Australia, New Zealand, Hong Kong, Thailand and India. Erik brings a unique blend of vocal talent, energy and style to any stage. An all-inclusive crowd pleaser, he knows how to get the party started!
October 27 & 28: Elizabeth Rose
5:30 – 8:30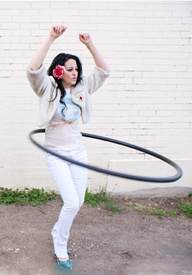 Acoustic Live at Lila B is pleased to present
Elizabeth Rose
. Elizabeth Rose is a songwriter, singer, pianist, and an actor. Notably she starred in the hit regional premier of "I Love You, You're Perfect, Now Change" at the Denver Performing Arts Center. She can be seen in "Fearless" at fearless.msn.com. Rose's other film credits include: "Juncture," "Sub-Urban," "The Five," and "The One Who Loves You." Rose is currently working on her third solo record, due for release in Fall 2014. Her video for the single, "Sugarbowl," is on You Tube and her first two solo records are available for download. Rose's live shows include bass, drums and sax. The repertoire, originals and covers, appeals to new and old fans a like.
October 29 & 30: Tony Dollar
5:30 – 8:30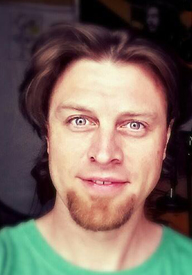 Acoustic Live at Lila B is pleased to present
Tony Dollar
. Tony Dollar is a Denver singer/songwriter that shares his love of Reggae and lyrical flow in his uplifting and rhythmic acoustic sounds. His talent for infusing upbeat melodic structures with heartfelt lyrics and addictive harmonies are complimented by his honey dipped vocals that float though the air infecting the crowd with a sense of happiness and relaxation. So grab a drink a let Tony Dollar serenade you. Your Town, Your Synergy, Your Night. Let's make it a good one!
November Live Music Series
Tuesday, November 3: Corey Rezner
5:30 – 8:30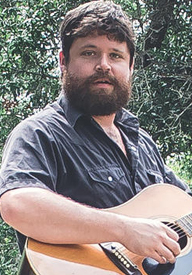 Acoustic Live at Lila B is pleased to present
Corey Rezner
. Cultivating his music through his travel throughout the United States, Corey has carved out a niche for himself that is well grounded in Americana roots. With his love for the transcendental lifestyle that the Gulf Coast brings, he was drawn back to his beginnings to record his debut album, titled "Mercy Mercy." Corey Rezner has a soulful southern sound. This musical act will blow you away with a beautiful sound. Full of great lyrics and amazing vocals, Corey Rezner's music will take you on a musical journey. It's very relaxed and mellow, yet passionate and full of soul. You don't want to miss this!
Wednesday, November 4:   CLOSED
5:30 – 8:30
Lila B Lounge will be closed tonight for a private event.
Please join us another night.
Thursday, November 5: Bill Taylor
5:30 – 8:30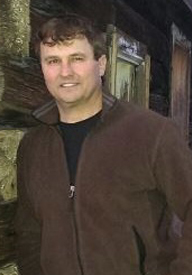 Acoustic Live at Lila B is pleased to present
Bill Taylor
. Bill Taylor is a Colorado musician performing live music for more than 10 years. Bill is an acoustic guitarist, harmonica player, and vocalist performing more than 500 cover songs and 50 originals. Taylor's music is eclectic and diverse covering songs from the 50s, 60s, 70s, 80s, 90s, 00s, and current music. With such a wide variety of songs you will enjoy hearing Bill play one of your favorites from the past or present. Expect quality entertainment!
November 6 & 7: John Bunzli
5:30 – 8:30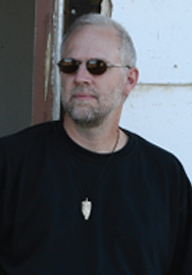 Acoustic Live at Lila B is pleased to present
John Bunzli
. Ever since he can remember, John has been surrounded by music. John studied music at the University of Colorado Denver. Although professionally trained, his approach to music has always been an intuitive, emotional one, "I've always gotten more from just listening to and really experiencing music than from analyzing it". After playing in several bands in the Boulder/Denver area, John decided it was time to strike out on his own. The result is his stunning debut CD "The Well".
Tuesday, November 10:   TBA
5:30 – 8:30
To be announced. Please stay tuned.
Wednesday, November 11: You Knew Me When
5:30 – 8:30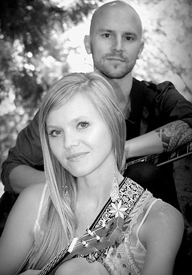 Acoustic Live at Lila B is pleased to present
You Knew Me When
. Cie and Karisa Hoover created You Knew Me When as a husband and wife duo. From Nashville, TN, they are amidst an ongoing tour throughout the USA promoting their collective indie folk-rock sound and sophomore studio album "We Found Roads". While living a true troubadour lifestyle, the two continue to create and serve up an array of craft brewed compositions coast to coast. Find them on
Facebook
and
Twitter
.
November 12 – 14: Tim Stiles
5:30 – 8:30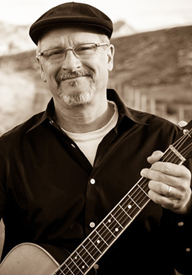 Acoustic Live at Lila B is pleased to present
Tim Stiles
. Born in 1953, Tim grew up a true child of the sixties amid one of the most tumultuous times of our century. The songs and ballads of this era are what he loves to play and bring back to folks' minds and hearts, sparking all the great memories of these back roads of life. For many years Tim played as a solo troubadour at venues all across the country. Recently he joined efforts with local Denver musician Roger Hughes to make "Vintage Highway". Tim writes a lot of his own material that is played at gigs and makes up two CDs released by Vintage Highway.
November 17 – 19: John McKay
5:30 – 8:30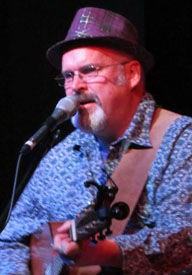 Acoustic Live at Lila B is pleased to present
John McKay
. John McKay has been playing guitar for over 35 years and has been composing his own material for nearly as long. Throughout the years he played in various bands. Guitarist/singer/songwriter John McKay blends the deeply personal insights of a man immersed in nature, places of the past, along with political observations of a protest singer, and the broad musical traditionalism of folk rock music. McKay has an element of distraction to his performance as it is difficult to ignore the guitar playing which is in competition with vivid mind-expanding lyrics. Over his music career, McKay has released three CDs.
November 20 & 21: Alex Williams
5:30 – 8:30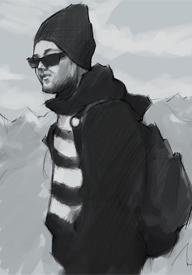 Acoustic Live at Lila B is pleased to present Alex Williams. Alex Williams is a singer/songwriter that has been playing in his band
Not Quite Kings
for over six years now. They have played in Denver at places including the famous People's Fair, Bluebird Theatre, Soiled Dove Underground and Herman's Hideaway. Not Quite Kings released the "Splash" album in 2013 and have another album and music video, "Never Gonna Die", on the way. Lately, Alex Williams has also been performing an eclectic solo act comprised of original and cover songs that has been receiving great responses. With his upbeat positive messages and a passion for writing & performing, he believes the future holds great things!
November 24 & 25: Jack Hadley
5:30 – 8:30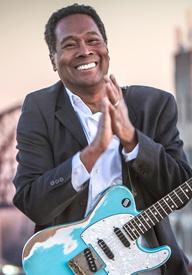 Acoustic Live at Lila B is pleased to present
Jack Hadley
. Jack learned to play music by ear, playing music by everyone from Hendrix to Dylan. In 2005 Jack started The Jack Hadley Band, focusing on writing and performing his original blues-based material. He also played lead guitar for Otis Taylor, performing at festivals and shows all over the U.S., Canada and the United Kingdom. He appears on Otis Taylor's 2007 Telarc release "Definition Of A Circle" and recorded two songs with keyboard wizard Steve McQuarry. He opened before the screening of the "The Wrecking Crew", a documentary about the LA studio musicians behind such hits as "Be My Baby", "California Dreaming", "You've Lost That Loving Feeling" and many more.
Thursday, November 26:   CLOSED
5:30 – 8:30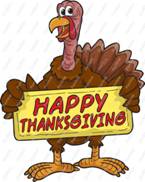 Closed for Thanksgiving Day.
November 27 & 28: Lindsey Saunders
5:30 – 8:30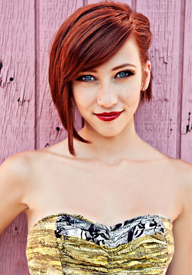 Acoustic Live at Lila B is pleased to present
Lindsey Saunders
. Emerging artist Lindsey Saunders impacted the 2013 national indie music scene after releasing her debut EP "Nothing Normal" in October 2012 at the age of 18. On her recent east coast tour, Lindsey Saunders opened for B. B. King Entertainer of the Year award winner Javina Magness, Otis Taylor, and CBS Recording artist Keaton Simons to name a few. Lindsey is a Taylor Guitars Artist Partner, has extensive touring experience performing at events like Sundance Music Fest, Boulder International Film Fest, Durango Songwriters EXPO, SXSW, and CMJ, and has collaborated with the likes of Lisa Harriton (Smashing Pumpkins).
December Live Music Series
Tuesday, December 1:   TBA
5:30 – 8:30
To be announced. Please stay tuned.
December 2 – 4: Beki Hemingway
5:30 – 8:30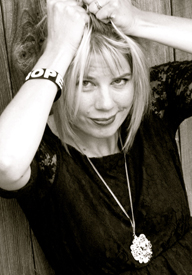 Acoustic Live at Lila B is pleased to present
Beki Hemingway
. Beki Hemingway, Denver-based singer/songwriter, has big plans for the world. They start with her new CD "I Have Big Plans for the World", a 6-song collection that will fill the room, car or headphones with twenty-five minutes of passionate songwriting. A blend of anthemic Americana-flavored rockers, groovy confessions and heartfelt acoustic gems, the record displays the many musical moods of Hemingway, who honed her dynamic vocal skills recording and touring with artists such as groundbreaking Christian rocker Larry Norman and quirky punkabilly band This Train.
Saturday, December 5: Jeremy Dion
5:30 – 8:30
Acoustic Live at Lila B is pleased to present
Jeremy Dion
. Singer-songwriter Jeremy Dion puts as much energy into his guitar playing as he does his songwriting. Based in Boulder, Colorado, Dion's infectious Mile High Americana style has been likened to David Gray jamming with Ryan Adams, and John Mayer back porch picking with Jerry Garcia. A percussive guitar approach lays the foundation for insightful lyrics, often inspired by his other career as a therapist. Jeremy adds his own voice to those of his influences, creating an engaging combination of passion and presence mixed with storytelling and optimism.
Tuesday, December 8: Josh Galvin
5:30 – 8:30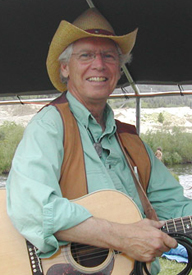 Acoustic Live at Lila B is pleased to present
Josh Galvin
. Josh Galvin is an acoustic guitar player, singer/songwriter, and recording artist from Breckenridge, CO. Please join Josh as he weaves an acoustic tapestry of music from eclectic cover tunes to original compositions. His original songs ranging from humorous to heartfelt ballads delivered in an interactive and relaxed style will have you coming back for more. Be sure to check out his latest CD titled "Ten Mile Ranger" available for purchase on his website.
December 9 & 10: Danny Shafer
5:30 – 8:30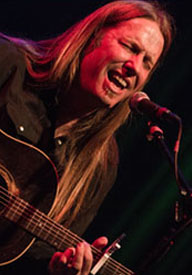 Acoustic Live at Lila B is pleased to present
Danny Shafer
. With over 200 shows a year, Danny brings his acclaimed songwriting and finger style guitar to every setting. Both in a solo show or full Americana band The 21st Century Shafer has brought his music and audience to esteemed venues such as The Rocky Mountain Folks Festival, The Boulder Theater, The Fox Theatre, Swallow Hill and many more festivals, colleges, clubs all over the country. In the spring of 2013 Tolstar – Goathouse Records releases Danny Shafers new recording titled
Wherever You Are
. The Marquee Magazine writes, "Rarely has one singer songwriter caused such a stir."
December 11 & 12: Brandon Henderson
5:30 – 8:30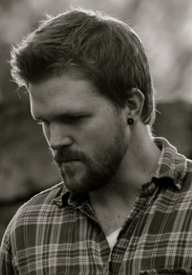 Acoustic Live at Lila B is pleased to present
Brandon Henderson
. Brandon Henderson is a singer/songwriter based in Denver, who has been developing his craft and leaving lasting impressions on the hearts and minds of his listeners. His passion for songwriting has led him to create over 100 original songs. His most recent album, Embers, is his most complete work to date. From intimate acoustic tracks to soaring anthems, it offers a spectrum of sounds that take you on a journey, drawing pictures and telling of places along the way. If you like music that lifts you up and follows you on your own journey, then consider Brandon Henderson, one of Colorado's best young talents.
December 15 & 16:   TBA
5:30 – 8:30
To be announced. Please stay tuned.
December 17 – 19: Jonah Wisneski
5:30 – 8:30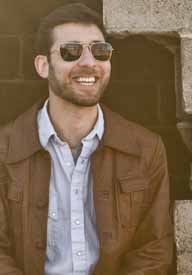 Acoustic Live at Lila B is pleased to present
Jonah Wisneski
. Guitarist, vocalist, songwriter, session musician, composer and teacher are just a few of the roles Jonah Wisneski plays as a musician. Whether its as a solo performer, a member of various bands in Denver, or out supporting the vibrant local scene Colorado has to offer, Jonah can be found constantly working for the music itself. His music ranges in styles from acoustic to rock, blues and country, soul and psychedelic, and everything in between. Wisneski released his debut album "Lights", earning his a place in the Top 10 Local Release of 2011. Since then, he's built on a strong catalogue of original music, blending genre crossing music with heavy song craft and poignant lyrics.
December 22 & 23: Rob Wivchar
5:30 – 8:30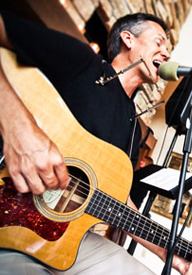 Acoustic Live at Lila B is pleased to present
Rob Wivchar
. Rob Wivchar has been a full-time solo acoustic performer since 2002. Going by "Man of 1000 Songs", reflecting the wide variety of music he covers. With just an acoustic guitar, rack of harmonicas, and his versatile voice, there's something for every crowd. Rob's music career began in his hometown of Littleton, playing in high school bands and later at the University of Colorado in Boulder. Attending Rob's shows actually helps the environment – 30% of all the money that ends up in the tip jar goes straight to environmental charity organizations.
December 24 & 25:   CLOSED
5:30 – 8:30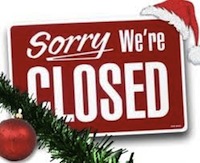 Lila B. Lounge will be closed for Christmas Eve and Christmas Day. Happy Holidays!
Saturday, December 26:   TBA
5:30 – 8:30
To be announced. Please stay tuned.
December 29 – 31:   TBA
5:30 – 8:30
To be announced. Please stay tuned.
Want to Perform?
Contact us for details, we'd love to talk with you.