Acoustic Live at Lila B.
Lila B. is more than a bar and lounge.
Lila B. offers live music and community events.
Every Tuesday through Saturday we present Acoustic Live, a year-round series where local artists preform live music on our beautiful patio (when weather permits) or inside our lounge from 5:30pm to 8:30pm. Join us early, Tuesday through Friday, for our
Happy Hour
Specials from 4:00pm to 6:30pm. Lila B. is open for people of all ages to enjoy the music and food. Please note: every person that orders an alcoholic beverage will be carded.
Be sure to LIKE us on
Facebook
and follow us on
Twitter
.
May
June
July
May Live Music Series
Tuesday, May 23: Tyler Stanfield
5:30 – 8:30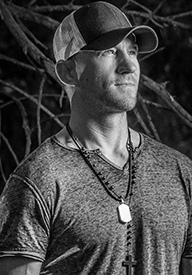 Acoustic Live at Lila B is pleased to present
Tyler Stanfield
. Tyler Stanfield is a singer/songwriter all on his own. He combines his roots in rock and blues to create a very unique sound. With a mix of intricate guitar riffs and soulful vocals, he passionately writes and plays music that resonates with all of us. Currently, Tyler is embarking on a documentary which will provide a behind the scenes look into the writing of his next album and his travels across the country. You can follow along on his YouTube channel –
TylerStanfieldMusic
. With nothing to hold him back and everything to push him forward, Tyler Stanfield is a musician that will continue to make a name in the business.
Wednesday, May 24: Joel Kachel
5:30 – 8:30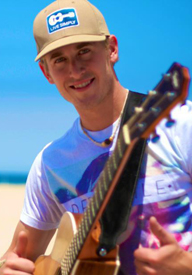 Acoustic Live at Lila B is pleased to present
Joel Kachel
. Joel is an original singer/songwriter/performer, a child of the new Acoustic Pop Rock wave who will be sure to get your attention with his engaging stage presence and lively music. This high-energy acoustic guitar player and singer will have you off your seat and wanting more of these original tunes. Joel's entertaining and creative songs bring life to everyday experiences and stories to which today's young people can easily relate. Whether about a happy or disheartening experience, his music conveys an upbeat or encouraging sentiment. Through his music, Joel creates an image of a glass at least half full, never half empty, leaving his audience excited, uplifted and having fun.
May 25 & 26: Tim Ostdiek
5:30 – 8:30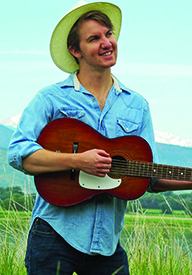 Acoustic Live at Lila B is pleased to present
Tim Ostdiek
. A finalist in the John Lennon Songwriting Contest, Tim Ostdiek is bursting into the Colorado music scene with heartfelt songwriting and passionate, energetic performances. He recently released his debut EP "Temporary Home," which reached #8 on the Amazon Hot New Release in Folk charts. "Temporary Home" was recorded and co-produced by accomplished singer/songwriter Justin Roth and mastered by Grammy Award-winning engineer David Glasser. Ostdiek's guitar playing has been described as intricate, soulful and full of character. With songs about hope, loss, and resilience it is his lyrics that reach the hearts of listeners.
Saturday, May 27: Cody Jeffryes
5:30 – 8:30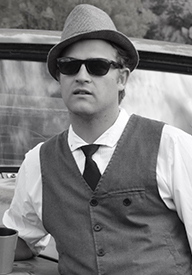 Acoustic Live at Lila B is pleased to present
Cody Jeffryes
. Cody is an original singer/songwriter. He's been writing original music since the age of 16 and have been performing at a variety of venues and with other musical projects throughout Colorado for the last 10 years. Some of Jeffryes musical influences include Neil Young, Sublime, Nirvana, Tom York, Van Morrison, and other artists throughout my life's experiences. He enjoys playing a variety of styles, from reggae/ska to blues to folk to country. Currently Jeffryes is trying to produce music that invokes raw feelings, good or bad and promote this through collaborative efforts with other artists of similar perspective and venues helping to facilitate this idea.
Tuesday, May 30: Chris Koltak
5:30 – 8:30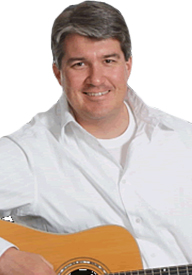 Acoustic Live at Lila B is pleased to present
Chris Koltak
. Chris Koltak is a solo acoustic artist who has been playing crowd-pleasing classic-rock favorites professionally for the past twelve years. Along with playing all over the Front Range and many of Colorado's best ski resorts, he has performed in venues across the country from casinos on the Las Vegas Strip to the beaches of the Gulf Coast and everywhere in between. From The Beatles to Jimmy Buffett to Pearl Jam, Chris' eclectic song selection will be sure to have you singing along, tapping your toes and slamming back another cocktail!
May 31 – June 1: Alex Maryol
5:30 – 8:30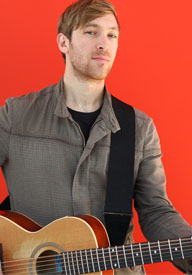 Acoustic Live at Lila B is pleased to present
Alex Maryol
. The son of Greek-American restaurateurs, Alex Maryol grew up in Santa Fe New Mexico and was raised on the music of Chuck Berry, Fats Domino and Elvis Presley. He began songwriting during his teenage years while performing at smoky bars and coffee shops in downtown Santa Fe. While primarily influenced by blues greats such as Lightning Hopkins and Buddy Guy, Alex maintained a love for all musical genres from classical to grunge. Maryol has been the opening musical act for Etta James, Bo Diddley, Ani DiFranco, Michael Franti, Leon Russell, and G. Love and Special Sauce.
Want to Perform?
Contact us for details, we'd love to talk with you.