Acoustic Live at Lila B.
Lila B. is more than a bar and lounge.
Lila B. offers live music and community events. Every Tuesday through Friday we present Acoustic Live, a year-round series where local artists preform live music on our beautiful patio (when weather permits) or inside our lounge from 5:30pm-8:30pm. Music also plays on Saturday nights from 7:30pm-10:30pm for the Summer months (June, July, August). Join us early, Tuesday through Friday, for our
Happy Hour
Specials from 4:00pm-6:30pm.
Although Lila B. is a bar and lounge it is open for people of all ages to enjoy the music and food. However, every person that orders an alcoholic beverage will be carded. Be sure to LIKE us on
Facebook
and follow us on
Twitter
for more.
July
August
September
July Live Music Series
Friday, July 31:   Jack Hadley
5:30 – 8:30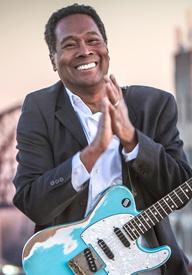 Acoustic Live at Lila B is pleased to present
Jack Hadley
. On March 5th, 2015 Jack Hadley performed at the Boulder Theater for the Boulder International Film Festival. He opened before the screening of the "The Wrecking Crew", a documentary about the LA studio musicians behind such hits as "Be My Baby", "California Dreaming", "You've Lost That Loving Feeling" and many more. The Jack Hadley Band will open for Tab Benoit and Marquise Knox on Saturday, May 30th at the Brighton Blues Blast at The Armory in Brighton, Colorado.
September Live Music Series
September 2 – 4:   TBA
5:30 – 8:30
To be announced. Please stay tuned.
September 9 – 11: Lucas Swafford
5:30 – 8:30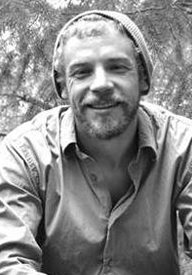 Acoustic Live at Lila B is pleased to present
Lucas Swafford.
Lucas Swafford is a singer songwriter currently playing all over the Denver and surrounding areas. He traded the life of a whiskey drinking vagabond to be a dedicated father, musician and overall human. His passionate, original music is delivered with heartfelt vocals that will leave audiences feeling satisfied and empowered.
September 16 – 18: Eef
5:30 – 8:30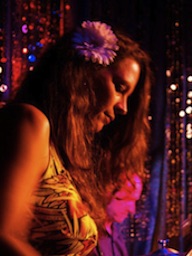 Acoustic Live at Lila B is pleased to present
Eef
. Eef, a Dutch artist, seamlessly blends what is now considered traditional blues with funky and contemporary riffs, creating her own style she likes to call 'Groovy Blues'. Her fans love her tasty guitar play, sultry voice and great stage appearance. Eef has self-produced three albums that get airplay across the US as well as in France, Belgium, The Netherlands and Argentina. Occasionally she tours Arkansas, Oklahoma, Tennessee and The Netherlands. She has appeared three times on legendary Sunshine Sonny Payne's "King Biscuit" radio show and has shared the stage with many great musicians
September 23 – 25:   TBA
5:30 – 8:30
To be announced. Please stay tuned.
Sept 30 – Oct 1: Danny Shafer
5:30 – 8:30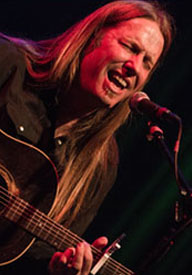 Acoustic Live at Lila B is pleased to present
Danny Shafer
. With over 200 shows a year, Danny brings his acclaimed songwriting and finger style guitar to every setting. Both in a solo show or full Americana band The 21st Century Shafer has brought his music and audience to esteemed venues such as The Rocky Mountain Folks Festival, The Boulder Theater, The Fox Theatre, Swallow Hill and many more festivals, colleges, clubs all over the country. In the spring of 2013 Tolstar – Goathouse Records releases Danny Shafers new recording titled
Wherever You Are
. The Marquee Magazine writes, "Rarely has one singer songwriter caused such a stir."
Want to Perform?
Contact us for details, we'd love to talk with you.