Acoustic Live at Lila B.
Lila B. is more than a bar and lounge.
Lila B. offers live music and community events.
Every Tuesday through Saturday we present Acoustic Live, a year-round series where local artists preform live music on our beautiful patio (when weather permits) or inside our lounge. Music plays from 5:30pm-8:30pm Tuesday through Thursday and 7:30pm-10:30pm on Friday & Saturday nights. Join us early, Tuesday through Friday, for our
Happy Hour
Specials from 4:00pm to 6:30pm. Lila B. is open for people of all ages to enjoy the music and food. Please note: every person that orders an alcoholic beverage will be carded.
Be sure to LIKE us on
Facebook
and follow us on
Twitter
.
August
August Live Music Series
August 17 & 18: Andy Eppler
7:30 – 10:30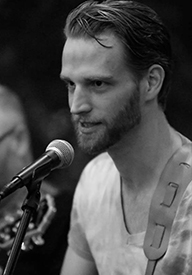 Acoustic Live at Lila B is pleased to present
Andy Eppler
. Originally from Lubbock, Texas, Andy Eppler arrived in Colorado in 2009. Eppler has released four solo albums of his original music and eight more all original albums performing as the duet The Prairie Scholars alongside his partner Jessica. Though Eppler spends a lot of energy and time on recording albums and playing live shows with The Prairie Scholars, he also voraciously explores other art mediums. He has released a book and created psychedelically themed paintings. Eppler is the host of one of Boulder County's most popular podcasts "Ando's Thinky Time Podcast", which is available on iTunes, Spotify, and his official website. Today, he continues to push the boundaries of what an artist can be in the modern context.
Tuesday, August 21: Eric Friedman
5:30 – 8:30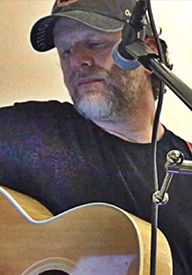 Acoustic Live at Lila B is pleased to present
Eric Friedman
. Growing up in Colorado Eric had the great pleasure of seeing so many amazing concerts at so many amazing places. Live music has always been Eric's thing since his early teens and he never went to a show without dreaming that someday it could be him up there playing. Going to school in Boulder at CU, he had some extra time to learn guitar and picked it up really quickly. Eric still has the same longing to play and share music in front of small crowds of friends and family. While he does play some original material, Eric mostly plays great patio/deck/bar music with serious Colorado roots!
August 22 & 23: Joseph Teichman
5:30 – 8:30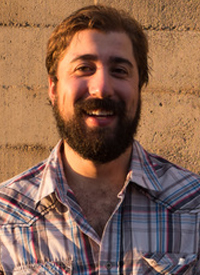 Acoustic Live at Lila B is pleased to present
Joseph Teichman
. Joseph is a relatively unheard of singer/songwriter that is changing that description fast. He has been playing all over Texas, New Mexico, Oklahoma and Colorado. Joe has been opening for various artists across the country including Walt Wilkins, Josh Grider, Max Stalling, Thieving Birds, Roger Creager and others, while making a name for his own music. He became a staple in the Bryan/College Station music scene while attending Texas A&M. His debut album was released in November 2014, and has helped him spread his music. He is a songwriter who knows how to be patient with a song and tries to relate on any level.
August 24 & 25: Tim Stiles
7:30 – 10:30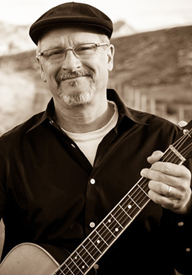 Acoustic Live at Lila B is pleased to present
Tim Stiles
. Born in 1953, Tim grew up a true child of the sixties amid one of the most tumultuous times of our century. The songs and ballads of this era are what he loves to play and bring back to folks' minds and hearts, sparking all the great memories of these back roads of life. For many years, Tim played as a solo troubadour at venues all across the country. Recently he joined efforts with local Denver musician Roger Hughes to make the band "Vintage Highway". Tim writes a lot of his own material that is played at gigs and makes up two CDs released by Vintage Highway.
August 28 & 29: Jack Hadley
5:30 – 8:30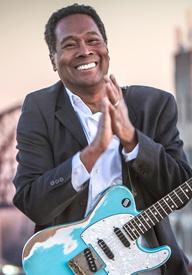 Acoustic Live at Lila B is pleased to present
Jack Hadley
. Jack learned to play music by ear, playing music by everyone from Hendrix to Dylan. In 2005, Jack started The Jack Hadley Band, focusing on writing and performing his original blues-based material. He also played lead guitar for Otis Taylor, performing at festivals and shows all over the U.S., Canada and the United Kingdom. He appears on Otis Taylor's 2007 Telarc release "Definition Of A Circle" and recorded two songs with keyboard wizard Steve McQuarry. He opened before the screening of the "The Wrecking Crew", a documentary about the LA studio musicians behind such hits as "Be My Baby", "California Dreaming", "You've Lost That Loving Feeling" and many more.
Thursday, August 30: J.J. Fraser
5:30 – 8:30
Acoustic Live at Lila B is pleased to present
J.J. Fraser
. J.J. sang his first solo in 5th grade. In the succeeding decades, J.J. has performed all over the metro area and front range from sanctuaries to saloons, from the Mercury Cafe to Civic Center Park, developing his skills on vocals, guitars and harmonicas and developing a repertoire of hundreds of songs covering blues, country, folk and rock genres. Fraser says, "I was given the gifts of voice, appreciation for pitch & some dexterity on the guitar long ago. I'm still trying to fulfill their potential as I share what I enjoy and what inspiration has come to me. Saloon or sanctuary; ballad, blues or pop – I appreciate the good feelings and hope to bring you some, too."
August 31 & September 1: Jason McIntyre
7:30 – 10:30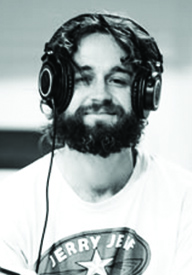 Acoustic Live at Lila B is pleased to present
Jason McIntyre
. Singer/songwriter Jason McIntyre has a knack for melding blues, country, soul, and rock and roll together for a sound that is uniquely his own. Jason's music is an updated northeast adaptation of a deep southern style. McIntyre teamed up with guitarist Jason "Junior" Tutwiler and pulled in a few more musicians to form the alt-country band, The Rustlanders. After releasing their self-titled debut album, the Rustlanders toured the country establishing a national presence until they disbanded in 2010. Jason recently moved to Colorado where he quickly got to work writing songs for his next collaboration with longtime musical partner, Junior Tutwiler,
Bloomsday
.
Want to Perform?
Contact us for details, we'd love to talk with you.