Acoustic Live at Lila B.
Lila B. is more than a bar and lounge.
Lila B. offers live music and community events. Every Tuesday through Saturday we present Acoustic Live, a year-round series where local artists preform live music on our beautiful patio (when weather permits) or inside our lounge. Music plays from 5:30pm-8:30pm Tuesday through Saturday. Join us early, Tuesday through Friday, for our
Happy Hour
Specials from 4:00pm to 6:30pm. Lila B. is open for people of all ages to enjoy the music and food. Please note: every person that orders an alcoholic beverage will be carded. Be sure to LIKE us on
Facebook
and follow us on
Twitter
.
February
March
February Live Music Series
February 22 & 23: John Bunzli
5:30 – 8:30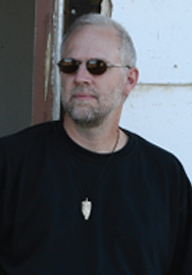 Acoustic Live at Lila B is pleased to present
John Bunzli
. Ever since he can remember, John has been surrounded by music. John studied music at the University of Colorado Denver. Although professionally trained, his approach to music has always been an intuitive and emotional one. John says "I've always gotten more from just listening to and really experiencing music than from analyzing it". After playing in several bands in the Boulder/Denver area, John decided it was time to strike out on his own. The result is his stunning debut CD "The Well".
Saturday, February 24: John Mieras
5:30 – 8:30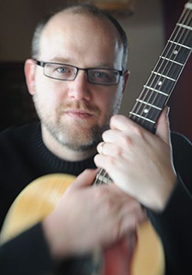 Acoustic Live at Lila B is pleased to present
John Mieras
. John is a Longmont-based singer/songwriter. With a focus on lyrics and storytelling, he writes high-quality songs that he presents effortlessly. Smooth, clear, & high tenor vocals, along with considerable guitar skills make his performances unique and enjoyable. John's song "Yesterday (I Wish There Was a Way)" was chosen in 2014 as first runner up in the Great American Songwriting Contest. John finds inspiration in his family, students, songwriting friends, and the mysterious beauty of music.
Tuesday, February 27: Jack Hadley
5:30 – 8:30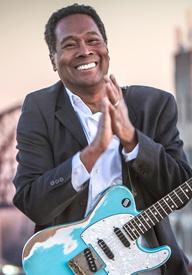 Acoustic Live at Lila B is pleased to present
Jack Hadley
. Jack learned to play music by ear, playing music by everyone from Hendrix to Dylan. In 2005, Jack started The Jack Hadley Band, focusing on writing and performing his original blues-based material. He also played lead guitar for Otis Taylor, performing at festivals and shows all over the U.S., Canada and the United Kingdom. He appears on Otis Taylor's 2007 Telarc release "Definition Of A Circle" and recorded two songs with keyboard wizard Steve McQuarry. He opened before the screening of the "The Wrecking Crew", a documentary about the LA studio musicians behind such hits as "Be My Baby", "California Dreaming", "You've Lost That Loving Feeling" and many more.
Wednesday, February 28: David Booker
5:30 – 8:30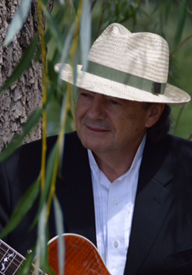 Acoustic Live at Lila B is pleased to present
David Booker
. David is a three time "Best of Westword" winner, he specializes in Americana; If you are a fan of the Grateful Dead and Johnny Cash he's right up your street, you might recognize material by Little Feat, Bob Dylan, The Band, Van Morrison Ben Harper, Tom Waits and a host of other cool faves of Daves during a Booker set. David always includes a few of his own tunes and his most recent album is a compilation CD of tunes taken from about four of his earlier CD's. It is titled "Hobos and Mojos". A new release of fresh material is in the works. Time to catch him while you can!

Want to Perform?
Contact us for details, we'd love to talk with you.