Acoustic Live at Lila B.
Lila B. is more than a bar and lounge.
Lila B. offers live music and community events.
Every Tuesday through Saturday we present Acoustic Live, a year-round series where local artists preform live music on our beautiful patio (when weather permits) or inside our lounge. Music plays from 5:30pm-8:30pm Tuesday through Friday and 7:30pm-10:30pm on Saturday nights. Join us early, Tuesday through Friday, for our
Happy Hour
Specials from 4:00pm to 6:30pm. Lila B. is open for people of all ages to enjoy the music and food. Please note: every person that orders an alcoholic beverage will be carded.
Be sure to LIKE us on
Facebook
and follow us on
Twitter
.
June
July
August
June Live Music Series
Tuesday, June 27: Ben Hammond
5:30 – 8:30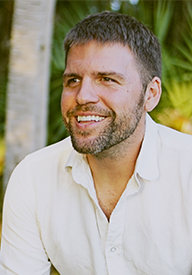 Acoustic Live at Lila B is pleased to present
Ben Hammond
. "Funky… guitar-looping, beat-boxing, soul-singing… powerhouse Ben Hammond" (Sarasota Herald Tribune) performs a wide range of groove-oriented acoustic music, original compositions and reimagined cover songs. For the past decade, Ben has made his living exclusively through music, relentlessly touring all four corners of the United States, Southeast Asia and New Zealand, combining his dual passions of travel and music. While not on the road, Ben has been active in the studio, producing three full-length albums (10,000 independently sold and counting), multiple music videos, and a live concert DVD "Solo at Stone Mountain Arts Center".
Wednesday, June 28: Chris Dismuke
5:30 – 8:30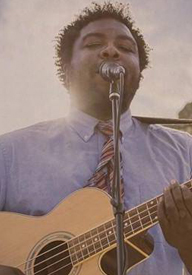 Acoustic Live at Lila B is pleased to present
Chris Dismuke
. Christopher Dismuke is a Denver-based singer and bass player who transforms familiar pop songs into his unique soulful acoustic style, as well as writing and performing a number of original songs. Chris got his start playing at open mics in Denver, something he still enjoys doing. In addition, he now plays at music venues nationwide, including the South by Southwest music festival in Austin, TX, in 2015, and is also a regular at many local bars and restaurants such as Illegal Pete's and Gold Spot Brewing. While he occasionally performs with the three-man band Chrisdanmo, he is more often known as a solo artist.
Thursday, June 29: Jonny Stixx
5:30 – 8:30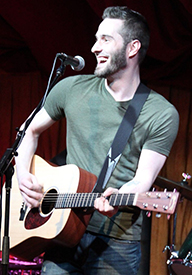 Acoustic Live at Lila B is pleased to present
Jonny Stixx
. Third Wheel Project presents: Fresh in Colorado by way of Anchorage Alaska, Jonny Stixx plays the songs you know and love, while bringing them to a uniquely original light. His multi-genre sets capitalize on the atmosphere of the venue and will have you tapping your foot and singing.
Friday, June 30: Andy Ard
5:30 – 8:30
Acoustic Live at Lila B is pleased to present
Andy Ard
. Originally from Atlanta, GA, Andy brings a bit of his southern twang along with a love of funk and British rock. Mix all that up into a guy whose mother is a classically trained pianist and a father who was a preacher that loves rhythm & blues. The kind of song you get from Andy might depend on what day it is. Andy Ard is the primary songwriter for the Denver band, PJ Zahn, for whom he also sings and plays guitar. He's been a winner in the Durango Songwriter's Expo "Write With a Hit-Maker" contest. Andy is a past nominee for Singer/Songwriter of the Year in the Westword Awards.
Want to Perform?
Contact us for details, we'd love to talk with you.