Acoustic Live at Lila B.
Lila B. is more than a bar and lounge.
Lila B. offers live music and community events. Every Tuesday through Saturday we present Acoustic Live, a year-round series where local artists preform live music on our beautiful patio (when weather permits) or inside our lounge from 5:30pm-8:30pm. For the Summer months (June, July, August, September) music plays from 7:30pm-10:30pm on Saturday nights. Join us early, Tuesday through Friday, for our
Happy Hour
Specials from 4:00pm-6:30pm.
Although Lila B. is a bar and lounge it is open for people of all ages to enjoy the music and food. However, every person that orders an alcoholic beverage will be carded. Be sure to LIKE us on
Facebook
and follow us on
Twitter
for more.
August
September
August Live Music Series
August 23 & 24: Jack Hadley
5:30 – 8:30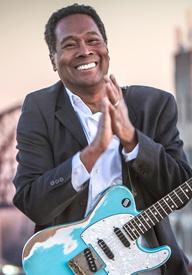 Acoustic Live at Lila B is pleased to present
Jack Hadley
. Jack learned to play music by ear, playing music by everyone from Hendrix to Dylan. In 2005 Jack started The Jack Hadley Band, focusing on writing and performing his original blues-based material. He also played lead guitar for Otis Taylor, performing at festivals and shows all over the U.S., Canada and the United Kingdom. He appears on Otis Taylor's 2007 Telarc release "Definition Of A Circle" and recorded two songs with keyboard wizard Steve McQuarry. He opened before the screening of the "The Wrecking Crew", a documentary about the LA studio musicians behind such hits as "Be My Baby", "California Dreaming", "You've Lost That Loving Feeling" and many more.
August 25 & 26: Eef
5:30 – 8:30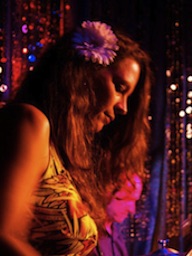 Acoustic Live at Lila B is pleased to present
Eef
. Eef, a Dutch artist, seamlessly blends what is now considered traditional blues with funky and contemporary riffs, creating her own style that she likes to call 'Groovy Blues'. Her fans love her tasty guitar play, sultry voice and great stage presence. Eef has self-produced three albums that get airplay across the US as well as in France, Belgium, The Netherlands and Argentina. Occasionally she tours Arkansas, Oklahoma, Tennessee and The Netherlands. She has appeared three times on legendary Sunshine Sonny Payne's "King Biscuit" radio show and has shared the stage with many great musicians
Saturday, August 27: Alex Williams
7:30 – 10:30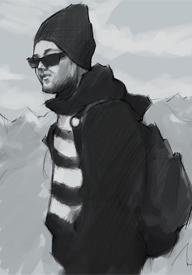 Acoustic Live at Lila B is pleased to present Alex Williams. Alex Williams is a singer/songwriter that has been playing in his band
Not Quite Kings
for over six years now. They have played in Denver at places including the famous People's Fair, Bluebird Theatre, Soiled Dove Underground, and Herman's Hideaway. Not Quite Kings released their album "Splash" in 2013 and have another album and music video, "Never Gonna Die", on the way. Lately, Alex Williams has also been performing an eclectic solo act comprised of original and cover songs that has been receiving great responses. With his upbeat positive messages and a passion for writing & performing, he believes the future holds great things!
August 30 & 31: Tony Rosario
5:30 – 8:30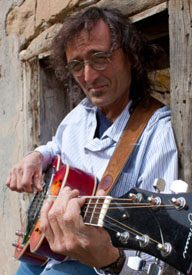 Acoustic Live at Lila B is pleased to present
Tony Rosario
. Tony is a true son of the soil and a Colorado favorite. He's a rugged, oaken voiced guitar-slinger/troubadour – deftly running the rails from blues to country to rock to folk to R&B and soul, with all the purpose of a steam locomotive – and an "anything-but" common one man groove that runs a country mile wide and all day long. Tony's a skilled, powerfully entertaining performer and an engaging storyteller, covering everything from heartaches to hard times with subtle warmth. His songs are real and gritty, upbeat and driving, painful and hopeful, playful and sincere, and everything in between. Stories built to move the mind and bodies – and hopefully a heart or two along the way.
Want to Perform?
Contact us for details, we'd love to talk with you.