Acoustic Live at Lila B.
Lila B. is more than a bar and lounge.
Lila B. offers live music and community events. Every Tuesday through Saturday we present Acoustic Live, a year-round series where local artists preform live music on our beautiful patio (when weather permits) or inside our lounge from 5:30pm-8:30pm every Tuesday through Saturday. Join us early, Tuesday through Friday, for our
Happy Hour
Specials from 4:00pm-6:30pm.
Although Lila B. is a bar and lounge it is open for people of all ages to enjoy the music and food. However, every person that orders an alcoholic beverage will be carded. Be sure to LIKE us on
Facebook
and follow us on
Twitter
for more.
December
January
December Live Music Series
Tuesday, December 1: Joseph Teichman
5:30 – 8:30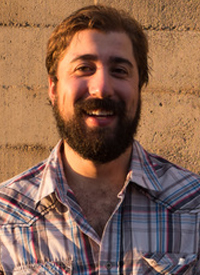 Acoustic Live at Lila B is pleased to present
Joseph Teichman
. Joseph is a relatively unheard singer-songwriter that is changing that description fast. He has been playing all over Texas, New Mexico, Oklahoma and Colorado. Joe has been opening for various artists all over, such as Walt Wilkins, Josh Grider, Max Stalling, Thieving Birds, Roger Creager and others, while making a name for his own music. He became a staple in the Bryan/College Station music scene while attending Texas A&M. His debut album was released in November 2014, and has helped him spread his music. He is a songwriter who knows how to be patient with a song and tries to relate on any level.
December 2 – 4: Beki Hemingway
5:30 – 8:30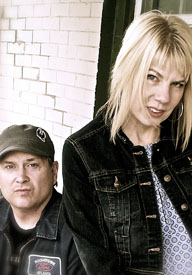 Acoustic Live at Lila B is pleased to present
Beki Hemingway
. Beki Hemingway, Denver-based singer/songwriter, has big plans for the world. They start with her new CD "I Have Big Plans for the World", a 6-song collection that will fill the room, car or headphones with twenty-five minutes of passionate songwriting. A blend of anthemic Americana-flavored rockers, groovy confessions and heartfelt acoustic gems, the record displays the many musical moods of Hemingway, who honed her dynamic vocal skills recording and touring with artists such as groundbreaking Christian rocker Larry Norman and quirky punkabilly band This Train.
Saturday, December 5: Jeremy Dion
5:30 – 8:30
Acoustic Live at Lila B is pleased to present
Jeremy Dion
. Singer-songwriter Jeremy Dion puts as much energy into his guitar playing as he does his songwriting. Based in Boulder, Colorado, Dion's infectious Mile High Americana style has been likened to David Gray jamming with Ryan Adams, and John Mayer back porch picking with Jerry Garcia. A percussive guitar approach lays the foundation for insightful lyrics, often inspired by his other career as a therapist. Jeremy adds his own voice to those of his influences, creating an engaging combination of passion and presence mixed with storytelling and optimism.
Tuesday, December 8:  CLOSED
Lila B Lounge will be closed tonight for a private event.
Please join us another night.
December 9 & 10: Danny Shafer
5:30 – 8:30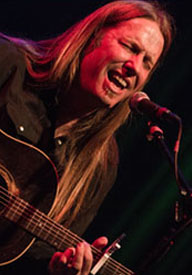 Acoustic Live at Lila B is pleased to present
Danny Shafer
. With over 200 shows a year, Danny brings his acclaimed songwriting and finger style guitar to every setting. Both in a solo show or full Americana band The 21st Century Shafer has brought his music and audience to esteemed venues such as The Rocky Mountain Folks Festival, The Boulder Theater, The Fox Theatre, Swallow Hill and many more festivals, colleges, clubs all over the country. In the spring of 2013 Tolstar – Goathouse Records releases Danny Shafers new recording titled
Wherever You Are
. The Marquee Magazine writes, "Rarely has one singer songwriter caused such a stir."
December 11 & 12: Brandon Henderson
5:30 – 8:30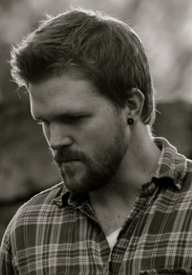 Acoustic Live at Lila B is pleased to present
Brandon Henderson
. Brandon Henderson is a singer/songwriter based in Denver, who has been developing his craft and leaving lasting impressions on the hearts and minds of his listeners. His passion for songwriting has led him to create over 100 original songs. His most recent album, Embers, is his most complete work to date. From intimate acoustic tracks to soaring anthems, it offers a spectrum of sounds that take you on a journey, drawing pictures and telling of places along the way. If you like music that lifts you up and follows you on your own journey, then consider Brandon Henderson, one of Colorado's best young talents.
December 15 & 16: Dan & Yoshi
5:30 – 8:30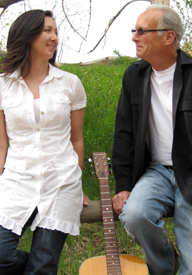 Acoustic Live at Lila B is pleased to present
Dan & Yoshi
. Dan and Yoshi have been making music together for over 20 years. Originally worship leaders, Dan played the guitar, keyboards and piano while Yoshi sang. They made their way to Colorado from California in 2000 and eventually began to delve into other musical genres, working on songs that they had always loved. They took these songs to various open mics in their area and the response was so positive that they decided to start booking gigs at local venues. You can currently see them performing along the Front Range playing a unique blend of jazz, blues, rock, soul, pop and instrumental finger style guitar music.
December 17 – 19: Jonah Wisneski
5:30 – 8:30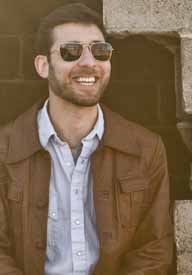 Acoustic Live at Lila B is pleased to present
Jonah Wisneski
. Guitarist, vocalist, songwriter, session musician, composer and teacher are just a few of the roles Jonah Wisneski plays as a musician. Whether its as a solo performer, a member of various bands in Denver, or out supporting the vibrant local scene Colorado has to offer, Jonah can be found constantly working for the music itself. His music ranges in styles from acoustic to rock, blues and country, soul and psychedelic, and everything in between. Wisneski released his debut album "Lights", earning his a place in the Top 10 Local Release of 2011. Since then, he's built on a strong catalogue of original music, blending genre crossing music with heavy song craft and poignant lyrics.
December 22 & 23: Rob Wivchar
5:30 – 8:30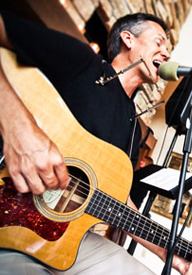 Acoustic Live at Lila B is pleased to present
Rob Wivchar
. Rob Wivchar has been a full-time solo acoustic performer since 2002. Going by "Man of 1000 Songs", reflecting the wide variety of music he covers. With just an acoustic guitar, rack of harmonicas, and his versatile voice, there's something for every crowd. Rob's music career began in his hometown of Littleton, playing in high school bands and later at the University of Colorado in Boulder. Attending Rob's shows actually helps the environment – 30% of all the money that ends up in the tip jar goes straight to environmental charity organizations.
December 24 & 25:   CLOSED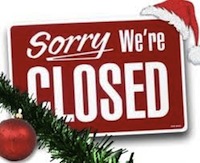 Lila B. Lounge will be closed for Christmas Eve and Christmas Day. Happy Holidays!
Saturday, December 26: Hot Spell
5:30 – 8:30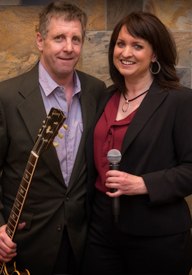 Acoustic Live at Lila B is pleased to present
Hot Spell
. As part of the local band Hot Spell, Ronnie Frosch and Janet Furnace know what audiences want to hear, and they deliver it. Ronnie has an extensive background as a professional musician, having played guitar in rock, blues, country, jazz and R&B bands for over 30 years. After studying piano and percussion for many years, Janet found her stride as a vocalist, and local fans are glad she did! Coupling Ronnie's well-honed skills with Janet's stunning stylistic range produces a captivating duo that will keep you interested as they lay down a wide variety of familiar cover tunes with artistry and passion.
December 29 & 30: Eef
5:30 – 8:30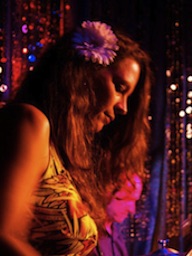 Acoustic Live at Lila B is pleased to present
Eef
. Eef, a Dutch artist, seamlessly blends what is now considered traditional blues with funky and contemporary riffs, creating her own style she likes to call 'Groovy Blues'. Her fans love her tasty guitar play, sultry voice and great stage appearance. Eef has self-produced three albums that get airplay across the US as well as in France, Belgium, The Netherlands and Argentina. Occasionally she tours Arkansas, Oklahoma, Tennessee and The Netherlands. She has appeared three times on legendary Sunshine Sonny Payne's "King Biscuit" radio show and has shared the stage with many great musicians
January Live Music Series
Friday, January 1: CLOSED for New Years Day
Lila B. Lounge will be closed for New Years Day. Happy New Year!
Saturday, January 2: Mitchel Evan
5:30 – 8:30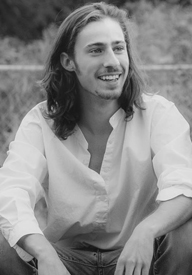 Acoustic Live at Lila B is pleased to present
Mitchel Evan
. Mitchel Evan Bamberger began writing songs at the age of 14 and has been in and out of bands ever since. The singer-songwriter has relocated from his hometown of Richmond, Virginia to Boulder, Colorado in pursuit of a career in music. He is currently recording and performing under the name Mitchel Evan and has just released a debut EP called "A Place Of Love" with his 4 piece band, Mitchel Evan & The Mangrove. As such a prolific songwriter, performer and recording artist, Mitchel Evan is sure to keep the listener engaged with new material and an ever expanding musical repertoire. So stay tuned and keep listening.
January 5 – 7: David Booker
5:30 – 8:30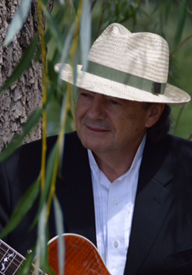 Acoustic Live at Lila B is pleased to present
David Booker
. Mr. David Booker is the real deal! He sings many genres including Country Blues, Americana, and Swingtet. David, formerly from London, first started to get involved with the music scene in the 1970s. After all these years he is still playing music full time. David went through the whole pub rock thing in London. His activities included playing in folk-rock band "Eclection," putting out two singles on "Polydor" with a band called "Swampfox", getting an album deal with Limey on RCA, working with TS Tony McPhee as his bass player, auditioning for "Badfinger" and Manfred Mann's Earthband. Check out Booker's newest release "Leadbelly" Single.
January 8 & 9: TBA
To be announced. Please stay tuned
Tuesday, January 12: TBA
To be announced. Please stay tuned
January 13 – 15: Miles Wide
5:30 – 8:30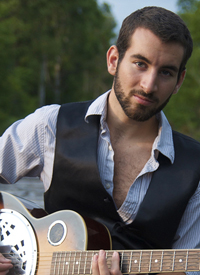 Acoustic Live at Lila B is pleased to present the
Miles Wide
. Miles Wide is an acoustic act based in Denver, CO with appearances at notable venues. With over 100 performances in 25 cities throughout the United States, frontman Kyle Donovan has received critical acclaim touring across the nation for his "clear, tonally perfect vocals." The singer-songwriter has appeared live in-studio on radio stations nationwide. Miles Wide debut album, "Moon Howls," was released May 29, 2014, and a brand new EP is set for release in early 2016.
Saturday, January 16: TBA
To be announced. Please stay tuned
Want to Perform?
Contact us for details, we'd love to talk with you.