Acoustic Live at Lila B.
Lila B. is more than a bar and lounge.
Lila B. offers live music and community events. Every Tuesday through Saturday we present Acoustic Live, a year-round series where local artists preform live music on our beautiful patio (when weather permits) or inside our lounge from 5:30pm-8:30pm. For the Summer months (June, July, August, September) music plays from 7:30pm-10:30pm on Saturday nights. Join us early, Tuesday through Friday, for our
Happy Hour
Specials from 4:00pm-6:30pm.
Although Lila B. is a bar and lounge it is open for people of all ages to enjoy the music and food. However, every person that orders an alcoholic beverage will be carded. Be sure to LIKE us on
Facebook
and follow us on
Twitter
for more.
July
August
September
July Live Music Series
Tuesday, July 26: Kevin Jones
5:30 – 8:30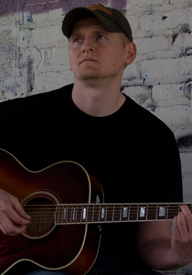 Acoustic Live at Lila B is pleased to present
Kevin Jones
. Kevin has been performing live for over 20 years. His is acoustic guitar driven, and takes lots of requests. Kevin covers lots of 90's music, Oldies, Country, and has tons of original songs. You can expect a couple acoustic guitars with some chill solos. Come for a fun time and enjoy some cool songs with your friends.
Wednesday, July 27: Jenny Shawhan & David Henning
5:30 – 8:30
Acoustic Live at Lila B is pleased to present
Jenny Shawhan
&
David Henning
. Singer/songwriter Jenny Shawhan is influenced by her love of country music. Jenny started the acoustic trio
Chasing May
, which won the Colorado Music Business Association's 2015 songwriting contest. Currently, Jenny sings in
Funkiphino
(Funk-If-I-Know). David Henning is a singer/songwriter who started his journey playing music for his church in Pennsylvania. He began focusing on songwriting in 2014 and has most recently entered the country music world. With growing accomplishments, including recognition from COMBO (Colorado Music Business Organization), David is adding a five track EP to his downloadable music collection (anticipated August 2016).
July 28 & 29: Tony Dollar
5:30 – 8:30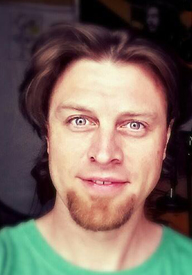 Acoustic Live at Lila B is pleased to present the
Tony Dollar
. Tony Dollar is a Denver singer/songwriter that shares his love of reggae and lyrical flow in his uplifting and rhythmic acoustic sounds. His talent for infusing upbeat melodic structures with heartfelt lyrics and addictive harmonies are complimented by his honey dipped vocals that float though the air, infecting the crowd with a sense of happiness and relaxation. So grab a drink and let Tony Dollar serenade you. Your Town, Your Synergy, Your Night. Let's make it a good one!
Saturday, July 30: T Strickland
7:30 – 10:30
Acoustic Live at Lila B is pleased to present
T Strickland
. From the small town of Washington, North Carolina to college in Chapel Hill, Strickland developed a musical style with roots in folk, blending rock, blues, and alternative influences. Her voice has been described as a cross between Melissa Etheridge and Amy Ray of the Indigo Girls, with a little Bonnie Raitt sprinkled on top. The ability to sing from the soul has allowed T Strickland the rare honor of taking a turn at guest vocals in the Chicago blues circuit. T Strickland continues to write, sing, and play whenever possible, working on her next album. Her first album is available on iTunes.
Want to Perform?
Contact us for details, we'd love to talk with you.